One Little Word | Embrace [who I am]
One little word can have a big impact on your life. A journey shared.
A glimpse of One Little Word 2011. April.
Edited: All day I've been trying to come up with the words that say what this project means to me. 
it's becoming more than I ever expected
I'm happy with how my weekly routine includes OLW Captured. It helps tremendously with the monthly journaling.
I love reading about the OLW journey of others and seeing change and progress.
Week 17 of One Little Word Captured truly touched my heart and opened my eyes.
If you started here, at my blog, and want to start from the beginning, go to Margie's blog at http://xnomads.typepad.com/blog.
Your next stop on the OLW Blog Hop is Sam at http://learncreatedo.wordpress.com/.
Thank you for visiting. Look for the May OLW Blog Hop on June 1.
Here is a complete list of blogs participating in todays blog hop! (Note: the blog hop will go live by all participants no later than 8 AM PST (Pacific Standard Time). Allow for adjustments in time zones.
1. Margie http://xnomads.typepad.com/blog
2. Lisa Allen http://paperpapereverywhere.blogspot.com/
3. Abbey R. http://athomewiththerichardsfamily.blogspot.com/
4. Jill C. http://jillconyers.typepad.com/ <—– YOU ARE HERE
5. Sam http://learncreatedo.wordpress.com/
6. Amanda K. http://scrappnbee.blogspot.com/
7. Cheri A. http://cheriandrews.blogspot.com/
8. Rebekah P. http://istampscrapcraft.blogspot.com/
9. Lynn W. http://crafty-creativity.blogspot.com/
10. Nikki http://www.inkyart.com.au/
11. Monica B2 http://questtoperfectimperfection.blogspot.com/
12. Chrissy http://getcraftywithchrissy.blogspot.com/
13. Jen www.byjen.com
14. Monica B1 http://www.Scraplifters.blogspot.com
15. Katrina http://k84mansramblings.blogspot.com
16. Julie Ann http://julieannshahin2.blogspot.com/
17. Jenn www.studiojenn.blogspot.com
18. Donna http://www.donnabryantdurand.blogspot.com
19. Cindy http://seriousplay.typepad.com
20. Jamie http://jmpgirl.blogspot.com/
21. Karen http://womenontractors.blogspot.com/ 
Photos are a combination of 2 weekly challenges:
One Little Word | Captured. It's never too late to join.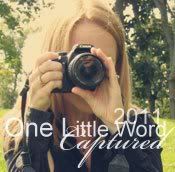 And 52 Week Project.