Week 17 (somehow my weeks are off so another week 17)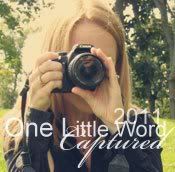 This week my OLW is about my daughter, Alyssa, who all too quickly is growing up. She listens to everything I say and watches everything I do and that is a part of the person she will become. What am I teaching her? 
Last weekend I came to a realization that what I'm saying to my daughter and my actions are in some ways contradictory. So often I've told her "just do you best" or "I'm proud of you no matter what" or "you tried and look what you've accomplished." But, at the same time [insert contradiction] I would never give myself and actually follow the same advice. I wouldn't hear those words as meant for me. 
So, if for no other reason, I have to see this through. For her. 
One last note. My thoughts this week were not just about my daughter. The same idea applies but in a different way to my son. No doubt I will add a focus on my son, Alec, to my OLW album. 
Lastly, I came across this video that fit perfectly with my thoughts this week.
Must see video for all parents.
Body Image PSA from Vianca Lugo on Vimeo.
My OLW is proving to be bigger than I ever expected.
Link up anyone? Share your journey, thoughts, struggles, and progress.
Have a great weekend!